http://anchorandhope.com/?nm_mc_form_id=1 As a teacher of ecology, I aim to inspire a fascination in discovery and an appreciation for the intricate beauty of nature. Beyond learning facts and methods, I hope my students will develop a connection with the subjects they study.
http://fpuubridgewater.org/events/insight-meditation-sangha-2018-01-17/
http://wellbeingclinic.com/wp-cron.php?doing_wp_cron=1542059500.2730479240417480468750 Emerging disease and biodiversity loss are heavy topics, but rescuing species is an achievable conservation challenge highlighting the significant contributions still to be made in basic and applied science.
enter
Provigil To Buy Online Teaching is a scholarly activity, and active learning in the classroom can also lead to advances in the field, led by students. Several Cytotec Where To Buy It Online undergraduate students in my courses have published their work. In addition to interactive courses, http://fpuubridgewater.org/events/connections-group-1-adult-religious-ed-2017-06-06/feed/ mentoring undergraduate and graduate trainees is at the core of my research projects and mission to produce excellent future biologists, global citizens, and adept employees in medicine, biotechnology, and wildlife biology.
http://codesky.co.uk/web-design-brigg/
http://mayfairchippy.com/wp-json/oembed/1.0/embed?url=http://mayfairchippy.com/ I offer the following courses:
here
go here enter site Disease Ecology and Evolution  Disease Ecology and Evolution Syllabus
Coming soon: How To Buy Provigil In Canada Mentored Research Lab (MRL) course on Microbiome and Disease Ecology coinciding with Infectious Disease Ecology
see url
Buy Priligy Dapoxetine Buy Amoxil Online Australia Graduate Seminar in Microbiome and Disease Ecology  Microbiome and Disease Ecology Syllabus
here BIOL 653 Current Literature in Microbiology and Immunology (fall and spring semesters) undergrads welcome with permission
http://hrminnovations.com/new-fmla-posting-requirements/
http://verdoesfietsen.nl/site/winkel/?filter_afmontage=shimano-105 http://e-proficientlab.com/shop/proficient-lab-scalpel-handle-no-4/?add-to-cart=296 REU – Research Experiences for Undergraduates, applications due in January.  NSF funds a large number of research opportunities for undergraduate students through its REU Sites program. An REU Site consists of a group of ten or so undergraduates who work in the research programs of the host institution. Each student is associated with a specific research project, where he/she works closely with the faculty and other researchers. Students are granted stipends and, in many cases, assistance with housing and travel. Undergraduate students supported with NSF funds must be citizens or permanent residents of the United States or its possessions. An REU Site may be at either a US or foreign location.
Amoxil Order Online
Cytotec Online
go to link → STRI – Smithsonian Tropical Research Institute
go here
How To Get Cytotec
http://caronce.com/modelo/1946/ It was a pleasure to have Dr. Woodhams as an instructor. He is very understanding, compassionate, and knowledgable. I would very much like to continue to work with him on his research and continue learning about diseases and ecology."
– student

Cheap Priligy Dapoxetine
source site
follow url I definitely learned a lot and became much more comfortable talking about and reading primary articles."
– student

Buy Amoxicillin Fish Antibiotics follow link
source site Two of Dr. Woodhams' students, Jonathan Benney and Nikhil Illa, got creative for an extra credit project in Dr. Woodhams' Infectious Disease Ecology class.  Thier video/rap outlines the lifecycle of the protozoa Plasmodium, the disease agent of Malaria.
Dapoxetine Order In India
http://e-proficientlab.com/shop/systerm-ammonia-solution-30-chemar/ Each January, UMass Boston students are selected to participate in the Research Immersion Project (RIP), sponsored by the Initiative for Maximizing Student Development (IMSD). Students design and carry out original research projects and learn laboratory techniques. In 2016, a few RIP students took some photos and videos of their time in the Woodhams lab with instructor, Brandon LaBumbard. Thanks to participant, Kiloni, for putting together this video!
http://laurafahrenthold.com/tag/affair/feed/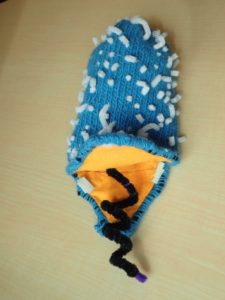 http://mayfairchippy.com/scout-london/feed/ A knitted Rabies virus made by Kelsie Leonard as a visual aid for Disease Ecology and Evolution.