Research Opportunities
"I enjoy facilitating my students' research and collaborating with them on the design and progress of their work. Most of my students are passionate about conservation and health, and this motivates hard-work, creative problem-solving, and a team atmosphere. I mentor them through training in fieldwork, experiments, data analysis, and presentation and publication of their results."
– Dr. Doug Woodhams
We are looking for creative, self-motivated, and committed undergraduate research assistants. If your research interests complement those of the lab, we encourage you to contact Dr. Woodhams with this Application to join the Woodhams Lab. Students must have a minimum 3.0 GPA and at least 10 hours per week availability. Independent study credits are available for focused projects or projects making a significant contribution to an ongoing study. Students are encouraged to apply for support from the Sanofi Genzyme or Oracle Undergraduate Research Fellowship, IMSD – Initiative for Maximizing Student Development, and McNair Scholars Program. Summer research opportunities are available through the Research Experience for Undergraduates program with applications due in January.
We are not currently recruiting  graduate students.
Community Engagement 
Amanda Tokash-Peters, Ph.D. candidate, discusses probiotics for mosquitoes on The Science Pawdcast (episode 12), introduces 3D printing for entomologists at the 2019 meeting of the Ecological Society of America, provides a mosquito ecology workshop for University of Rwanda students, and traps mosquitoes at the Blue Hills Reservation in Milton, MA as part of the Asian Tiger Mosquito – Invasive Boundary Project.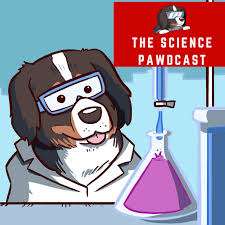 Ross Whetstone and Brady Inman research disease mitigation in Eastern red-spotted newts at a mesocosm array in partnership with the Wakefield Estate in Milton, MA, and survey natural ponds in Western Massachusetts in preparation for proactive disease mitigation against the salamander chytrid fungus threatening to invade North America.