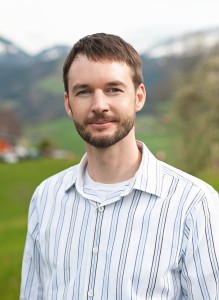 Dr. Doug Woodhams has 16 years of research experience in disease and immunological ecology. With more than 50 peer-reviewed publications, his research focuses primarily on emerging disease and environmental change.  Incorporating over 100 co-authors, his work testifies to the collaborative nature of successful interdisciplinary disease ecology studies. Recent studies apply disease mitigation strategies and a culture collection of several thousand host-associated and anti-fungal bacterial isolates. Current methodology includes immunological chemistry, including state-of-the-art mass spectrometry, and next-generation sequencing and bioinformatics analysis of microbial diversity and community function.
Education and Appointments | Publications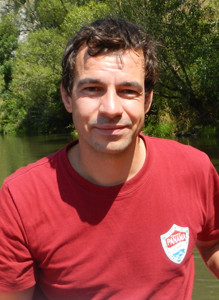 Dr. Andreas Hertz has been working on taxonomy and systematics of Neotropical herpetofauna for almost 10 years. He has been involved in several new species descriptions of amphibians and reptiles, primarily from Panama. One current research direction includes examining recovering amphibian populations that have survived mass extinction through chytridiomycosis. This research focuses on the mechanisms of host adaption in recovering frog populations permitting coexistence with the pathogen.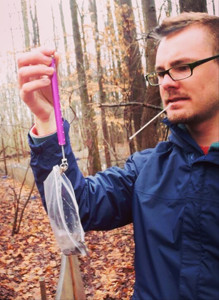 Brandon LaBumbard recently joined the Woodhams lab at UMASS Boston after completing his master's degree from Southern Illinois University Carbondale. His master's research compared the current distribution and disease status of the chytrid fungus, Bd, in the Kosñipata Valley of Peru to records before amphibian declines. He is interested in factors that allow Bd to persist in the environment and how community effects aid in the transmission of Bd. His future research plans will focus on natural host resistance to chytridiomycosis through mucosome defense mechanisms and how these defenses might be altered through changes in host, pathogen, and/or environment.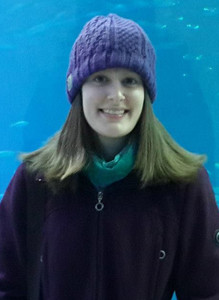 Kelly Barnhart joins the Woodhams lab as a first year graduate student.  Her research interests include disease and conservation ecology, specifically chytridiomycosis and effective treatment methods for this disease.  She will be working on a project involving Panamanian golden frog tadpoles and hopes to contribute to the process of rehabilitating this species and other endangered species in the future.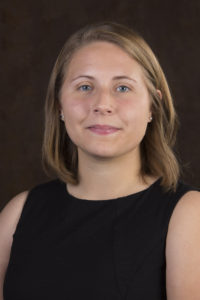 Amanda Peters joins the Woodhams lab as a Coasts and Communities IGERT fellow in the summer of 2016 moving from Chestertown, Maryland.  With a B.S. in Biology and Environmental Science from Washington College, Amanda is interested in how anthropological influences on the environment can affect the ecology and conservation of amphibians.  Amanda is involved with the project entitled, "Linking Microbiota and Ecotoxicology with Mosquito-Borne Disease Risk," supported by a seed grant from the Office of Research, Strategic Initiatives and Graduate Studies.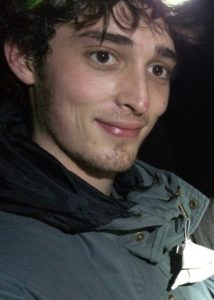 Alex Mertz is a biology major in his senior year.  As an independent study student he has worked on pathogen growth assays, and visited Panama to assist with amphibian sampling in the field.  His current project involves sampling waterfowl and turtles from the New England Wildlife Center in South Weymouth, MA and from wild populations to determine if they can act as reservoirs of Bd or ranavirus and contribute to disease spread.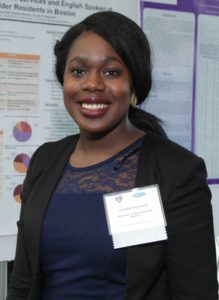 Lindsey Raymond is currently a senior at UMass Boston majoring in Biology. She has a passion for population health research and clinical care. Currently, she is investigating the growth of fungal pathogens when in the presence of bacterial strains.
Former Lab Members
---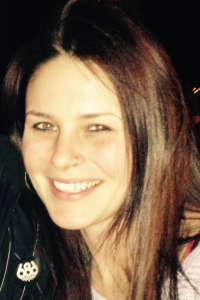 Kate Seigars graduated from UMass Boston with a Bachelor of Science in Biology. Kate has experience as a research assistant in Analytical Chemistry at Tetraphase Pharmaceuticals and hopes to pursue a graduate degree program in either Dentistry or Pharmaceutical Sciences.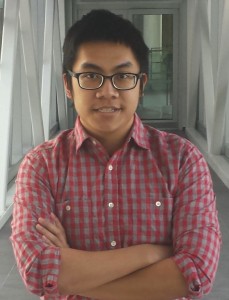 Trong Nguyen accepted a lab manager position at Mass General Hospital after almost 2 years in the Woodhams lab where he studied Batrachochytrium dendrobatidis and other fungal pathogens. He worked on growth and viability assays of fungi upon exposure to amphibian mucus and symbiotic bacteria. His research project focused on antifungal agents against Batrachochytrium dendrobatidis as well as the newly isolated Fusarium solani on amphibians in order to support conservation efforts.